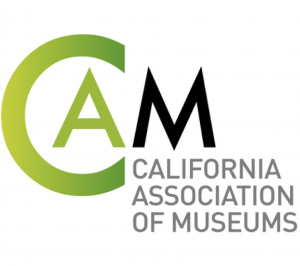 Later in February I'll be speaking as part of a panel at the California Association of Museums Conference on Friday, February 17, 2012. The conference runs from Wed-Fri, Feb 15-17 in Berkeley, California.
Moderator and Panelists
Joan G. Cumming, Senior Director of Marketing and Communications at the Autry National Center will be moderating the panel. And, Carol D. Martin, Principal at Martin & Stowe Research, a cultural arts research firm, and Irina Zadov, Director of Experience and Programs at the Children's Creativity Museum (formerly Zeum) will be speaking as well.
Topics
Like this essay, our session is titled Increasing Attendance and Support: Branding, Does it Still Matter? We'll be discussing the importance of vertical arts brand integration throughout museums today and the significance a brand has in attracting new visitors and gaining community and donor support. We will present illustrations of brand characteristics that help differentiate institutions, as well as present some basic steps that create the foundation for brand discovery and development; including articulating core value and core purpose and the role that research plays in brand development.  The recent work and planning that the Children's Creativity Museum undertook will be presented as a detailed case study.
How You Can Join In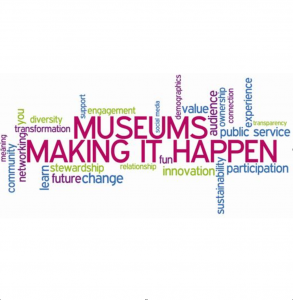 In preparation, I thought it would be fun to involve you all in shaping the discussion. So, what do you think? Does branding still matter in helping you increase attendance and garner support for your organization? Keep in mind I'm not looking for tactics you've used in marketing, development, or outreach; or specific exhibitions or programs that have helped your organization's image (though these are all critical).
I'm looking for the big picture. How does your organization's overall image, whether through messages, visuals, or both, help drive interest and attendance from new visitors? How does your organization's brand (the collective touchpoints that people have with your organization that I've discussed in previous essays) impact who supports your organization and what makes them want to support it more?
To Get You Started
To get you thinking, here's three reasons why I think branding should still matter to arts organizations, but more importantly, I'm interested in reading your comments on why you think branding should still matter:
A Resonating Image. An effective brand strategy process questions assumptions about how your arts organization is perceived and how you want it to be perceived. It asks about negative and mis- perceptions. And it provides recommendations on how to address and resolve these. The net result is simply communicating the right aspects about your organization that will resonate most with new visitors/attendees and supporters of all types.
Guidance vs. Control. In our business there's the adage that, "if you don't manage your brand, others will do it for you." We often add, "and they'll do it badly." But are people and their perceptions really wrong? Isn't perception reality? The answer is sort of. In this still new era of social media, where creating dialogs with audiences is paramount, it's true that we must give up some control of our brands and to a certain extent let people decide how our brands will evolve. That said we should still be the guiding force that our arts brands need us to be by continuing to promote the messages and visual image we want for our organizations, and that we hope and often know, will attract visitors/attendees and supporters.
Decision-Making Touchstone. Continuing this theme of overused adages, one of my favorites is, "if you don't know where you're going, any road will get you there." A well-crafted brand strategy can and should be used as touchstone for decision-making among arts managers. So, when we sit down to discuss those tactics that I mentioned at the start of this essay, such as a new initiative, a new program, a new exhibition, or a new promotional or fundraising idea, the discussion should follow on how these ideas fit our mission, vision, values, and position within the marketplace (a pivotal part of a brand strategy). And, most importantly, how effective the tactic be in reaching our desired audiences and supporters in spurring them on from awareness to interest to action. This takes the discussion away from merely implementing a "really cool idea."
So there you go. Have fun with this. I look forward to reading your responses — and having you read your responses —on why and how branding still matters within your arts organizations. Thanks!