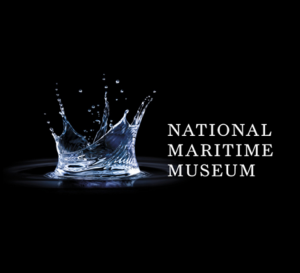 In Creative Review, I read recently of the announcement of Greenwich, London's National Maritime Museum and the launch of their new visual identity. The article states, "The new identity, the launch of which coincides with the opening of a new wing at the National Maritime Museum, encompasses not just the Museum itself, but also the Royal Observatory, Peter Harrison's Planetarium, and The Queen's House."
On a lark, and with a bit too much time on my hands, I thought it might be interesting to read all 63 reactions to and comments on the new identity. I thought I might learn a thing or two and have my viewpoint broadened. Hmm, well, there was a lot of commentary on the mechanics of the design (e.g. image and typeface, choice and execution), whether people liked the design or not, some conjecture on what the goals might have been for the system, and a few comments on the symbology behind the imagery including explanations from the graphic designer.
Curiously enough there were no comments on how the identity does or does not visually represent the brand strategy, how successful it is in accomplishing this, or even what the brand strategy was. Okay, to be fair, the online publication is Creative Review, not Branding Review, so why should there be any expectation to look at the design from a branding perspective?
On the other hand, at least one major graphic design firm—a brand strategy and communications design firm to be exact—uses the tagline, "Strategy Made Visible."  So, shouldn't it be obvious to everyone what the Museum's branding strategy is from looking at its visual identity?
I used to think so, but now I'm not so sure. A well-known graphic designer said recently to me that, "sometimes all an organization really needs is a good graphic identity to resolve its branding needs." I'm not sure about that, but I am sure that a graphic identity that is informed by a well-conceived brand strategy stands a higher chance of communicating the right image for an organization and that the two communications tools should reinforce each other.
So, what is the Museum's brand strategy? I still have no idea. What do you think?
UPDATE: Simon Manchipp, co-founder of the London design practice, SomeOne, and one of the authors of this rebrand, and part of the team who created the strategy behind the rebrand, responds in Comments below to, "What's the Brand Strategy?"